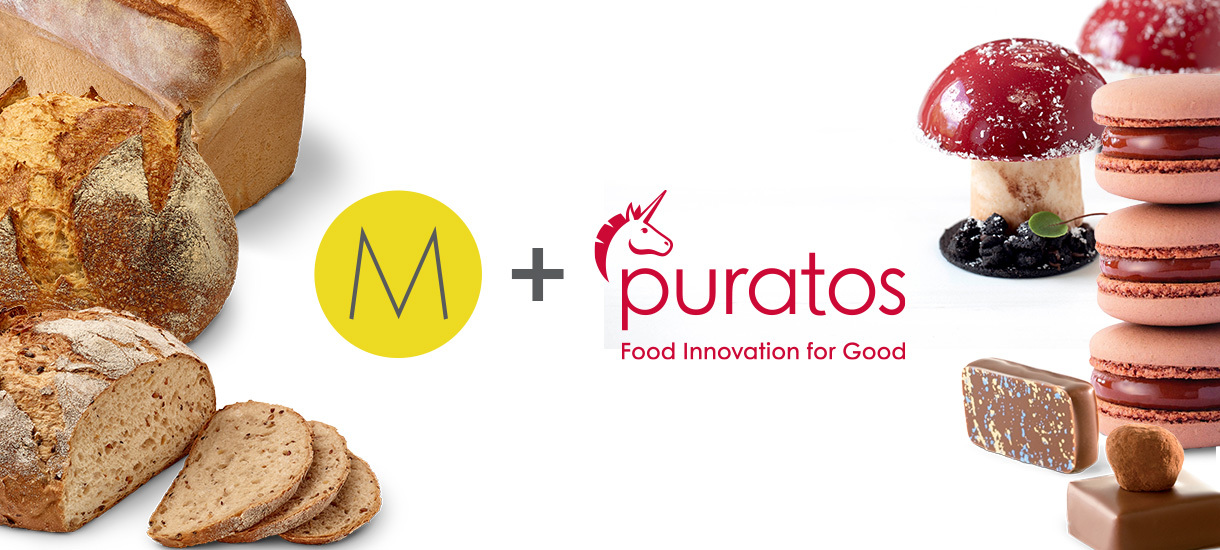 Puratos USA names Marriner Marketing Agency of Record
October 6, 2022
Columbia, MD – October 6, 2022: Puratos USA has named Marriner Marketing, a branding and activation agency specializing in food, beverage and hospitality, its agency of record for the U.S. market.
A leading ingredient supplier of innovative food solutions for bakers, patissiers and chocolatiers, Puratos was looking to consolidate its U.S. marketing efforts in line with the launch of its new identity and brand purpose. Marriner was selected after a thorough review process, due to its depth of relevant experience, strong strategic acumen and focus on performance.
"Marriner's value proposition aligns exceedingly well with the culture of Puratos and our vision for the U.S. market," said Jaina Wald, vice president of marketing for Puratos USA "As a global company with a strong U.S. presence and unparalleled expertise in the bakery industry, it was important to find the right partner to understand the complexities of our customer needs and to deliver compelling and insightful creative. More importantly, the talented team at Marriner will add undeniable value and partnership in our journey to move the world forward by creating innovative food solutions for the health and well-being of people everywhere."
Marriner's initial scope will be centered around Puratos's core product categories and new launches within bakery, sweet goods and chocolate, as well as its commitment to social responsibility with a new U.S. Bakery School, among other initiatives. Each will be supported by Marriner's proprietary Clarity in Actionsm process.
"We are incredibly proud that our powerful reputation within the food industry has led us to this exciting partnership with Puratos. Puratos' aspirational and altruistic purpose provides a rich foundation for each of the marketing initiatives we will activate together. We are humbled by the trust the Puratos team has placed in Marriner and eager to drive measurable results together," stated Rob Levine, president of Marriner Marketing.
Visit marriner.com/work to get a firsthand look at Marriner's robust capabilities.
ABOUT PURATOS
Puratos is an international group that offers a full range of innovative food ingredients and services for the bakery, patisserie and chocolate sectors. We serve artisans, retailers, and industrial and food service companies in over 100 countries around the world. Our global headquarters are in Belgium, where the company was founded in 1919. At Puratos, we believe that food has extraordinary power in our lives. We do not take such a responsibility lightly. This is why we aim to help customers be successful with their business by turning technologies and experience gathered from food cultures around the world into new opportunities. Together, we move the planet forward by creating innovative food solutions for the health and well-being of people everywhere. In the U.S., we are headquartered in Pennsauken, New Jersey, with a national footprint. For further information, visit www.puratos.us.
ABOUT MARRINER
As a branding and activation agency, Marriner Marketing Communications has been a leader in providing integrated solutions for the food, beverage and hospitality industries for more than 30 years. Clients count on Marriner for effective, Clarity-driven communications to champion the voice of the consumer and provide a competitive advantage. Marriner's clients include such notable brands as Advanced Food Products, Butterball, Campbell's, Handy Seafood, "JIFFY" Mix, the Maryland Office of Tourism, Nestlé, Perdue Farms and Post Holdings. For more information, visit www.marriner.com.
For media inquiries, contact David Melnick at 410.336.1000 or davidm@marriner.com.