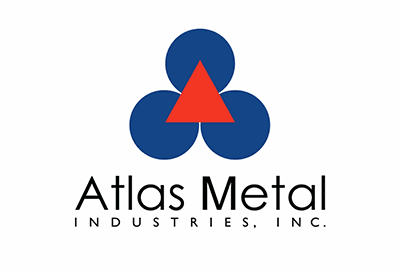 Marriner Marketing Promotes New Atlas Metal Brand Identity in Integrated Campaign
New Positioning Highlights the Company's Unique Approach Within the Serving Equipment Industry
July 10, 2019
To help set Atlas Metal apart in an increasingly commoditized equipment industry, Marriner Marketing has used target insights to refresh the brand voice, look and feel as part of an integrated initiative. Beginning with Clarity CaptureSM, a proprietary brand development process, Marriner completed a competitive assessment and evaluated perceptions of Atlas through interviews with internal teams and key target audiences.
"As a family-owned company with more than 70 years of history in an industry now full of automation, Atlas stands out by continuing to take a hands-on approach to building both equipment and customer relationships," Marriner Creative Director Matthew Ketchum said. "We brought that idea to life with the tagline 'making metal personal' and visuals representing the staff's commitment to quality workmanship and proudly standing behind Atlas' customized products. It's a powerful message, and it's reinvigorating this storied brand."
Through Clarity in ActionSM, a brand activation process, Marriner has updated existing Atlas brand elements and created new ones. These include a new logo and reskinned website, as well as print and digital ads, podcast sponsorships, a video series, and a trade show booth designed to be an inviting and informative way to reinforce Atlas' relevance within the serving equipment industry.
"The Marriner team has captured the Atlas essence better than anyone and really understands what matters to us and to the market," Atlas Vice President of Sales & Marketing Jessica Meade said. "The work we're doing together is emotionally impactful as much as it's strategically sound, and it shows how we're prepared to meet the needs of dealers, consultants and operators today and in the future."
Learn more about the campaign at marriner.com/work.
ABOUT ATLAS METAL
Since its founding in 1948, Atlas Metal Industries has been committed to a hands-on approach to doing business through its products and its customer service. The Atlas philosophy is to build quality into both the engineering and the manufacturing process, never compromising on the details, in order to provide a premium product that performs perfectly. By working personally with customers to help make the best equipment choices for their operational needs, Atlas delivers serving line solutions, drop-ins and more that surpass expectations. Find out more at atlasfoodserv.com.
ABOUT MARRINER
As a branding and activation Agency, Marriner Marketing Communications has been a leader in providing integrated solutions for the food, beverage and hospitality industries for 30 years. Clients count on Marriner for effective, clarity-driven communications to address a wide variety of business opportunities and champion the voice of the target. Marriner's Clients include such notable brands as Atlas Metal, Butterball, Campbell's, Maryland Office of Tourism, Nestlé Professional, Perdue Farms, Plastics Industry Association and Sugar Association. For more information, visit marriner.com.
For media inquiries, contact Hannah Force at 410-715-1500 or hannahf@marriner.com.