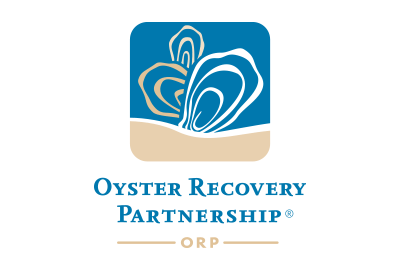 Marriner Marketing & Oyster Recovery Partnership Collaborate on Awareness Initiatives
Agency President/CEO Serves on ORP Board to Actively Contribute to Strategic Direction
February 4, 2019
To champion an environmental cause that affects its home state of Maryland, Marriner Marketing is supporting the marketing communications efforts of the Oyster Recovery Partnership. By working with state and federal government groups, scientists, watermen, conservationists and consumers, ORP aims to create a self-sustainable oyster population to make the Chesapeake Bay cleaner and safer for all. ORP's ecological restoration efforts are having a significant impact, but there is much work to do for the Chesapeake Bay.
Marriner President and CEO Tighe Merkert joined the ORP board of directors in 2016 and is actively involved in championing its mission. The nonprofit has since gone through Marriner's proprietary Clarity CaptureSM brand development process, which analyzes internal and external brand perceptions to uncover opportunities for Clients. Merkert is also working with a core team of board members and advisers to update and refine the strategic plan of the organization.
ORP Executive Director Stephan Abel said, "Tighe and the team at Marriner Marketing helped the organization better define our internal and external messaging. The process was especially helpful with the subtle and hidden things we do that shape how our partners and stakeholders view ORP. Tighe has proved to be an invaluable member of our board, investing his time, energy and the resources of his company to further our long-term success."
Marriner has supported various ORP initiatives to educate Marylanders and get them involved in raising the state's oyster population. These include the Shell Recycling Alliance, a program that recycles shucked shells from restaurants and seafood retailers and reuses them to plant new oysters, as well as a monthlong promotion to increase oyster planting following National Oyster Day on Aug. 5.
"Protecting the environment and improving the overall health of the Chesapeake Bay is a passion of mine, and the rest of the Agency has embraced it," Merkert said. "ORP is committed to creating a sustainable oyster population that will result in a thriving ecosystem and cleaner Chesapeake Bay. This affects the community, the fishing industry and everyone in the watershed. It is very important work, and we're proud to help them deliver impactful messaging to spur action."
ABOUT OYSTER RECOVERY PARTNERSHIP
ORP is the region's largest nonprofit dedicated to the large-scale restoration of oyster reefs in the Chesapeake Bay, planting approximately 8 billion oysters on more than 2,400 acres of oyster habitat in Maryland since 1994. Established by ORP in 2010, the Shell Recycling Alliance—comprised of approximately 340 members and public drop sites—has become the largest shell recycling network in the country. Learn more at oysterrecovery.org.
ABOUT MARRINER
As a branding and activation Agency, Marriner Marketing Communications has been a leader in providing integrated solutions for the food, beverage and hospitality industries for 30 years. Clients count on Marriner for effective, clarity-driven communications to address a wide variety of business opportunities and champion the voice of the consumer. Marriner's Clients include such notable brands as Butterball, Campbell's, Knouse Foods, Maryland Office of Tourism, Nestlé Professional, Perdue Farms, Plastics Industry Association and Sugar Association. For more information, visit marriner.com.
For media inquiries, contact Hannah Force at 410-715-1500 or hannahf@marriner.com.